Regular price
Rs. 12,999.00
Regular price
Sale price
Rs. 12,999.00
Unit price
per
Sale
Sold out
KINAM
Notes. Earty, Dry Tobacco, Smoky Notes, Foresty And Woody
 Kinam attar is a truly remarkable fragrance that captures the beauty and essence of nature in a single bottle. This premium attar is made using natural ingredients and boasts a complex blend of notes that come together to create a scent that is both unique and unforgettable.
With its earthy, dry tobacco notes, smoky accords, and forest undertones, Kinam attar is like a breath of fresh air that transports you to the heart of the wilderness. The heart note of agarwood and tobacco leaf creates a smoky forest scent that envelops you in an air of richness and elegance. This is not just any agarwood, it's a special kind of agarwood that's highly sought-after for its unique fragrance profile, known as Kinam.
What makes Kinam attar so special is the combination of these natural ingredients and the care taken in crafting the fragrance. The result is a scent that is light and never overpowering, allowing you to embrace the natural aroma of the woods and feel grounded in the present moment.
Kinam attar is a true work of art, a fragrance that captures the spirit of nature and the beauty of the forest. This attar is perfect for those who appreciate the natural world and want to connect with it in a meaningful way. Its unique blend of natural ingredients is sure to leave a lasting impression and evoke a sense of wonder and beauty in all who experience it.
Best for. Those who love complex smell of oud.
Longevity. Last for 8 to 10 hour on skin on fabric last for 12 hour.
Projection. Fills the entire room.
Compliments. Those who love complex smell of oud they will appreciate it.
Occasion. high end parties,prayers, meditation.
Suitable for. depends on wearers mood
Share
View full details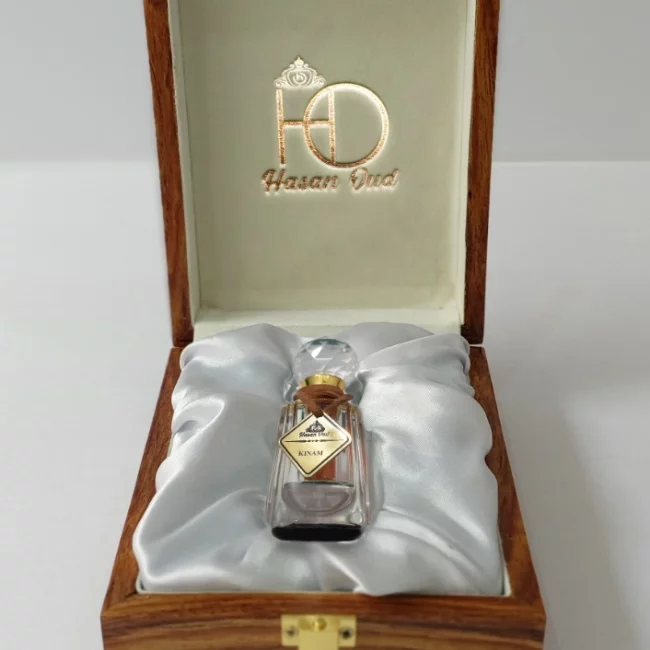 What Experts Have To Say About Us