Regular price
Rs. 7,999.00
Regular price
Sale price
Rs. 7,999.00
Unit price
per
Sale
Sold out
MUKHALLAT AL HIND
Notes : Indian Rose, Taif Rose, Saffron, Sandal.
Mukhallat Al Hind is a premium attar that is inspired by the rich cultural heritage of India. This luxurious fragrance features a blend of rare and exotic ingredients, including Indian Rose, Taif Rose, Saffron, and Sandalwood.
The attar is crafted using traditional methods by skilled Indian attar artists, who have honed their craft over many generations. The steam distillation process used to create Mukhallat Al Hind is time-consuming and requires great care and attention to detail, with each batch taking several days to produce.
The result is a beautifully crafted fragrance that captures the essence of India's rich and diverse culture. Mukhallat Al Hind is a unique and exotic scent that is highly sought after by those who appreciate the finer things in life. It is a testament to the skill and artistry of India's attar artists, who continue to create exquisite fragrances that are prized by connoisseurs around the world.
Best for. Those who love blend of sandalwood rose and saffron.
Longevity. Last for 6 to 8 hour on skin on fabric last for 12 hour.
Projection. Fills the entire room.
Compliments. Those who love complex fragrance of sandalwood and rose  they will appreciate it.
Occasion. high end parties,prayers, meditation.
Suitable for. depends on wearers mood
Khalifa By Hasanoud Concentrated Perfume Free From Alcohol 3ml for Unisex
Share
View full details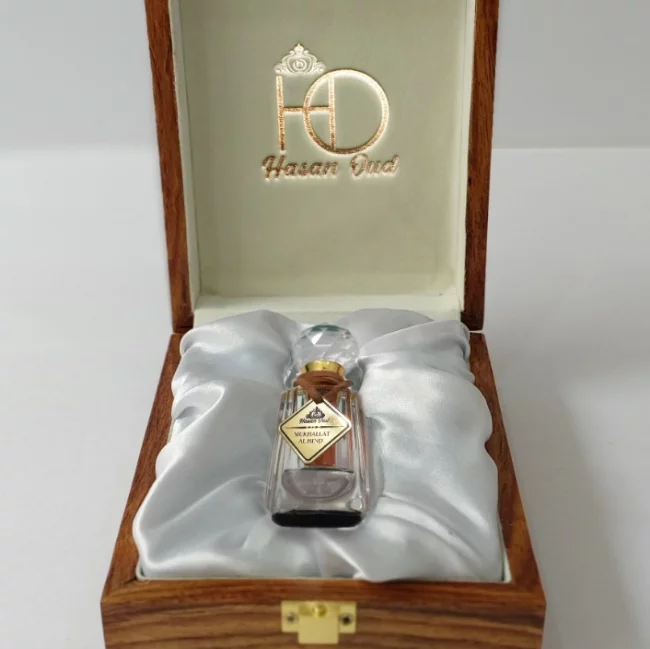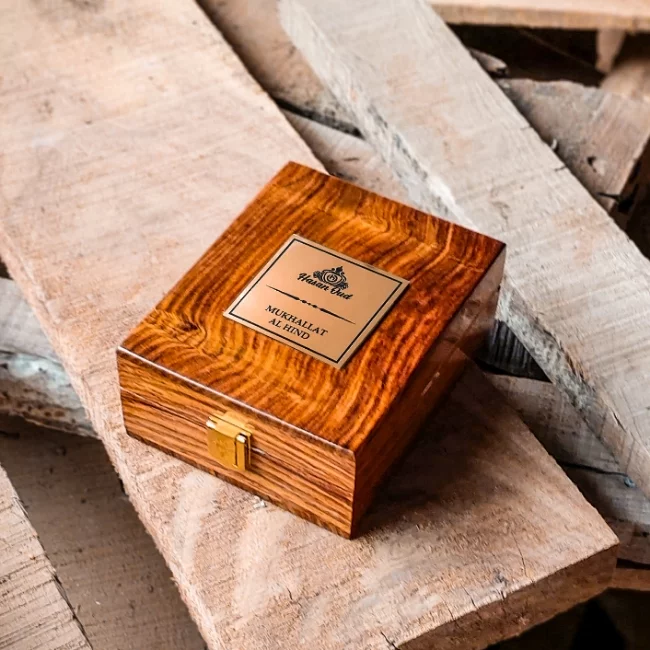 Beautiful scent
One of the finest traditional rose attar capable of transporting onself to a different realm.
Mukhallat Al Hind by Hasanoud alcohoal free attar
3ml of greatness
This is what i call a 100% artisinal perfumery/attar. All the raw materials are natural like indian rose, taif rose, saffron and sandalwood. The perfume/attar is rose predominant on top note. Heart note of saffron and taif rose are clearly detectable by nose. Great work by mr. Hassan Siddiqui. Cheers!
Pure natural product, heavenly
Best attar from the house . Premium quality. Top note of ruh gulab is just very well done . Highly recommended
What Experts Have To Say About Us