Regular price
Rs. 7,999.00
Regular price
Sale price
Rs. 7,999.00
Unit price
per
Sale
Sold out
MUKHALLAT NASREEN 
Notes : Oud, Rose, Myrrh, frankincense
Mukhallat Nasreen is a premium attar that is inspired by the founder of Hasan Oud's mother. This exquisite fragrance features a blend of rare and exotic ingredients, including Oud, Myrrh, and Frankincense.
Crafted using traditional methods by skilled artisans, Mukhallat Nasreen is a beautifully crafted fragrance that is highly sought after by connoisseurs of fine fragrances. The blend of Oud, Myrrh, and Frankincense in this attar creates a unique and captivating aroma that is both rich and complex.
What sets Mukhallat Nasreen apart from other attars is the inclusion of not one, not two, but three kinds of ouds! The addition of these three distinct types of ouds creates a truly unique and unforgettable fragrance that is sure to leave a lasting impression.
Mukhallat Nasreen is a true masterpiece that combines the beauty of Oud, Myrrh, and Frankincense in a way that is nothing short of magical. A mukhallat of ouds garnished with frankincense and myrrh, this attar is a true delight for the senses and an essential addition to any fragrance collection. Its exquisite blend of rare and exotic ingredients is a true testament to the skill and artistry of its creators, making it a must-have for anyone who appreciates the beauty and richness of Middle Eastern fragrances.
Best for. Those who love blend of oud and Frankincense
Longevity. Last for 10 to 12 hour on skin on fabric last for 24 hour.
Projection. Fills the entire room.
Compliments. Those who love complex fragrance of oud and Frankincense they will appreciate it.
Occasion. high end parties,prayers, meditation.
Suitable for. depends on wearers mood
Share
View full details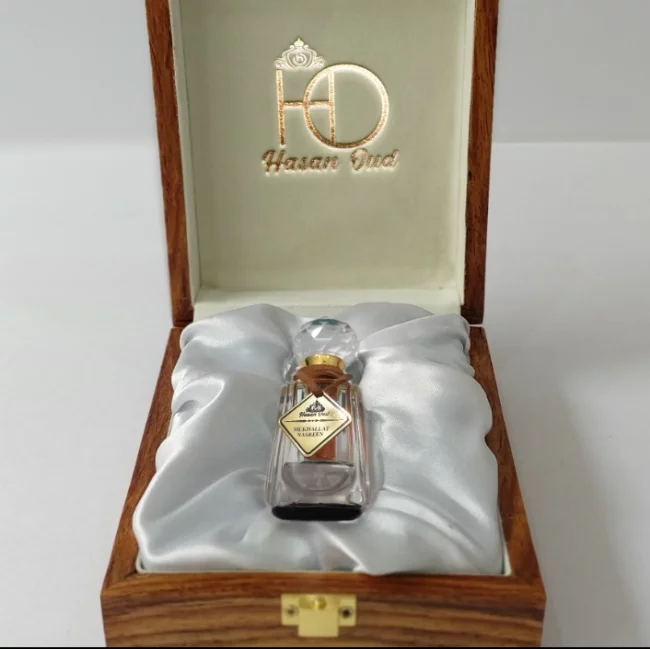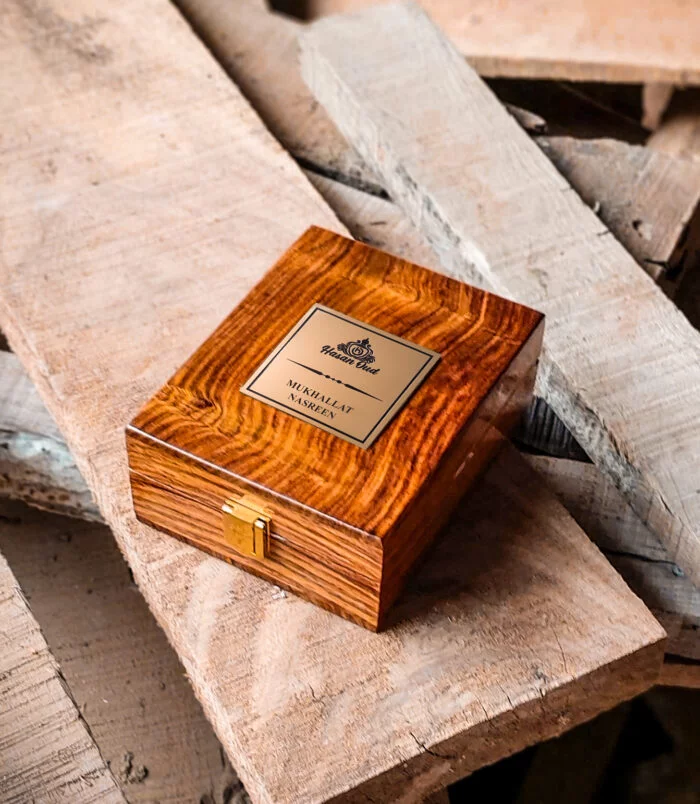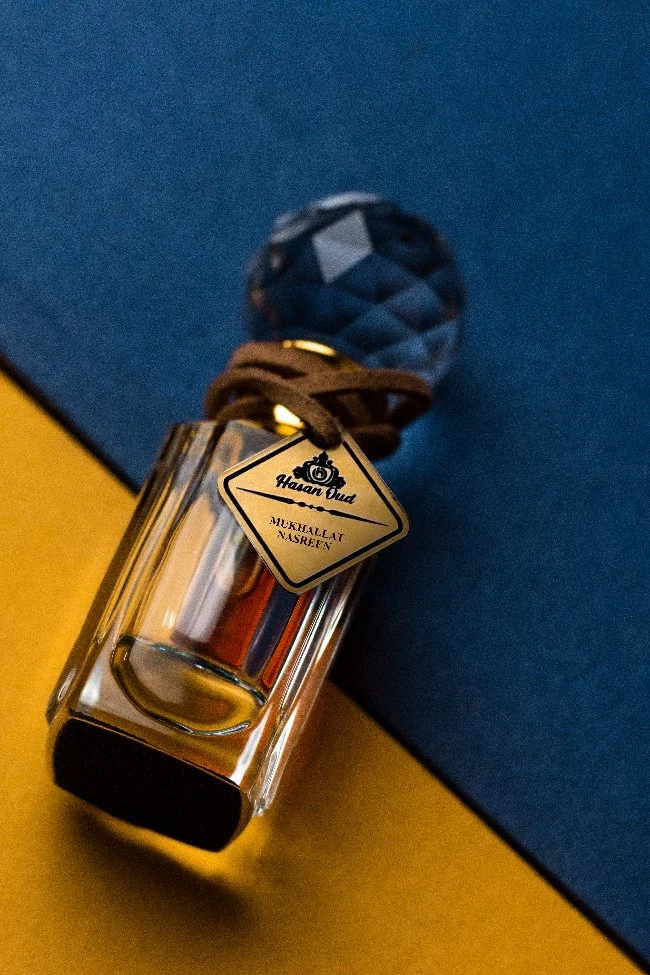 FRAGRANCE IS AMAZING IT HOLD ON CLOTH 6to8hrs
Absolute delightful blend...❤
No words can express its beauty.
Household love.
Very royal long lasting smell... I really loved it.
What Experts Have To Say About Us