Regular price
Rs. 3,999.00
Regular price
Sale price
Rs. 3,999.00
Unit price
per
Sale
Sold out
NAWAB-E-LUCKNOW 
 Notes : Bergamot, Geranium, Rose, White Flower, Voilet, Sandalwood, Amber, Cypress Musk And oud.
NAWAB-E-LUCKNOW, a luxurious attar that captures the essence of royalty and sophistication. With its blend of exquisite ingredients, this fragrance is a true masterpiece. Starting with the fresh and citrusy notes of Bergamot, it leads to a heart of floral goodness with Geranium, Rose, White Flower and Voilet. As the scent deepens, the richness of Sandalwood and Amber takes over, accompanied by the subtle yet captivating scent of Cypress Musk and Oud.
NAWAB-E-LUCKNOW is a perfect combination of traditional and modern aromas that create a captivating and long-lasting fragrance. It is an attar that exudes elegance and refinement, perfect for special occasions or daily use. Experience the majestic scent of NAWAB-E-LUCKNOW and indulge in the luxurious feeling it provides.
Best for. Those who love unique arbian mukhallats.
Longevity. Last for 10 to 12 hour on skin on fabric last for 24 hour.
Projection. Fills the entire room.
Compliments. Those who love complex fragrance of oud rose and musk they will appreciate it.
Occasion. high end parties,prayers, meditation.
Suitable for. depends on wearers mood
Share
View full details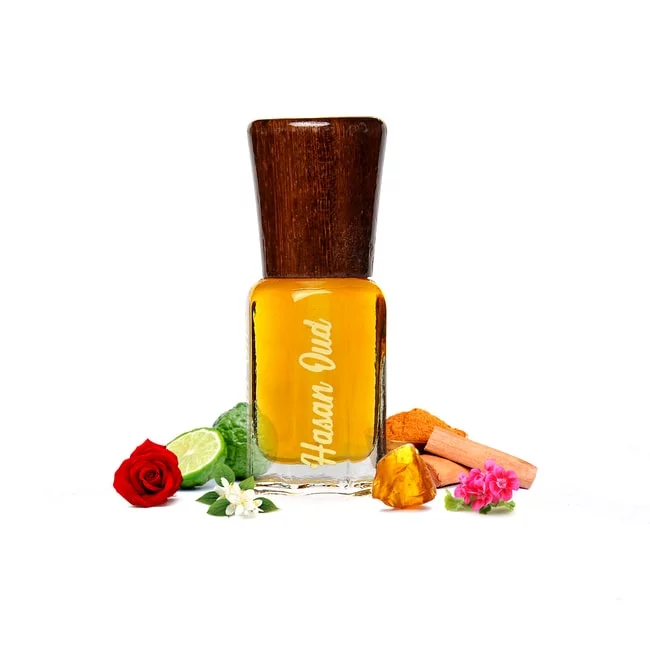 Elegant
An epitome of Indian elegance and representing Indian aristocracy, this is a very unique scent for special occasions like marriages, puja, functions, etc. and goes best with formal traditional wear.
Very good smell as described , value for money ,
Just as always great quality. A must have fragrance.
What Experts Have To Say About Us