Regular price
Rs. 1,999.00
Regular price
Sale price
Rs. 1,999.00
Unit price
per
Sale
Sold out
Notes : Pure Combodian, Agarwood, Balsamic Oriental, Worm.
OUD CAMBODIAN The Oud Cambodian from Hasan Oud is a mesmerizing fragrance that captures the essence of exotic woods and balsamic oriental notes. It is a unique resinous Oud that is almost transparent in character yet dark and full-bodied on the skin. This natural fragrance has a deep woody scent that is perfect for anyone looking to level up from novice to master in the world of oud.
Crafted using natural ingredients, this Oud Cambodian is a testament to the art of perfumery. Its sweet balsamic aroma fills the air with a sense of tranquility and sophistication, making it a perfect choice for those who seek a unique and exotic scent. This is truly one of the best agarwood and worm oud combinations ever created by Hasan Oud.
With its light texture, this Oud Cambodian is easy to wear and perfect for any occasion. It is a fragrance that truly turns heads and leaves a lasting impression on everyone who experiences it. So, if you are looking for a fragrance that is both unique and mesmerizing, the Oud Cambodian from Hasan Oud is the perfect choice for you.
Best for. Those who love smell of oud.
Longevity. Last for 10 to 12 hour on skin on fabric last for 24 hour.
Projection. Fills the entire room.
Compliments. Those who love complex fragrance of oud they will appreciate it. Occasion. depends on wearers mood.
Suitable for. depends on wearers mood
You may interested in Oud Rose By Hasanoud 
Share
View full details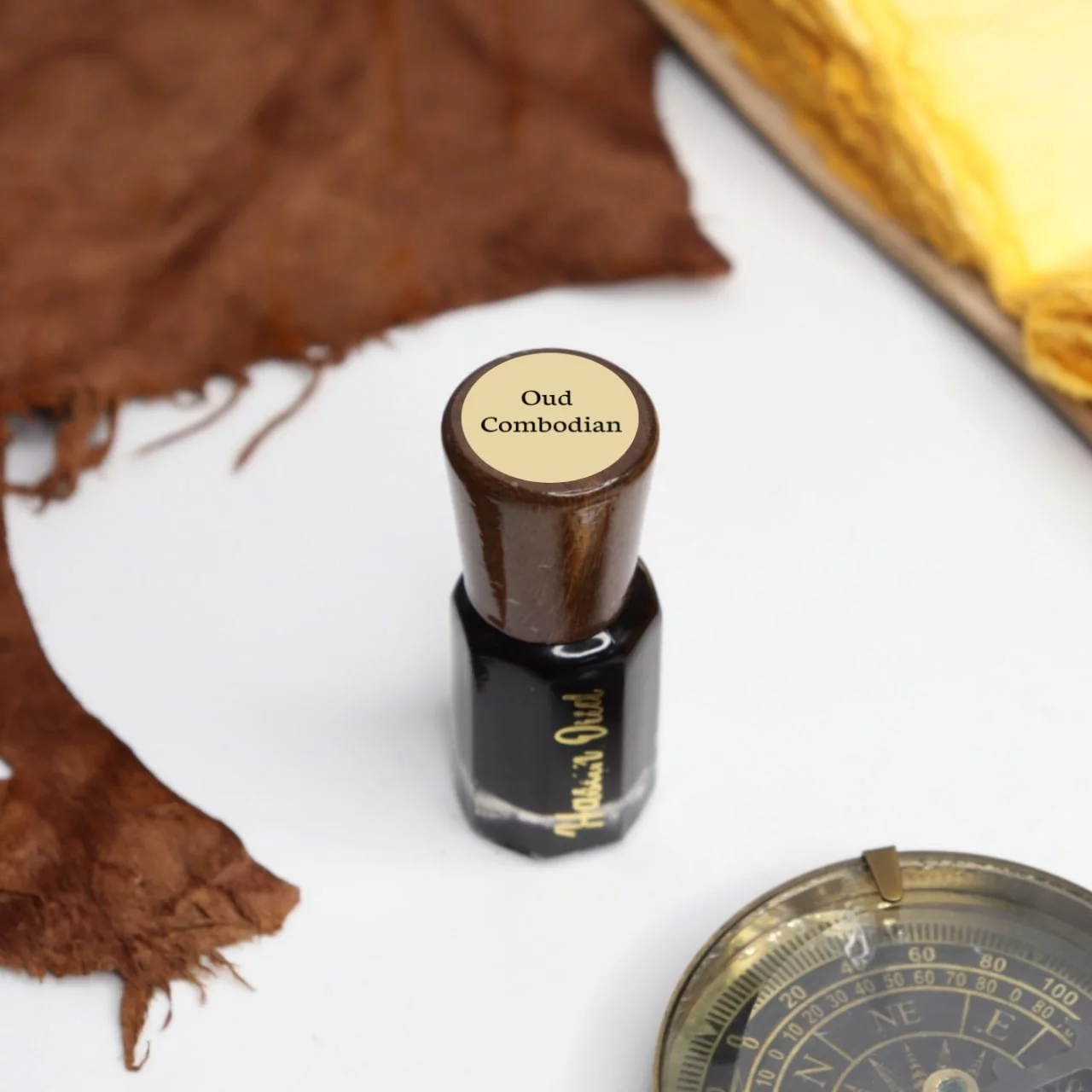 Lajawab!!
I first time purchesd this and I m love of it
Thank you hassanoud to the class is providing to mass like us
😍
What Experts Have To Say About Us