Regular price
Sale price
Rs. 999.00
Unit price
per
Sale
Sold out
RUH KANNAUJ
Notes. Spicy, Woody, Ambary, Herbal, High On Saffron and cardamom
India is the land of natural attars and is popular the world over for making them traditionally even today. Shamama is one of a kind attar that is popularly made in our beautiful country. There are several distillers that make them owing to their growing popularity in the country and beyond. If you belong to a family of attar enthusiasts, you would remember how your grandfather loved wearing shamamas during the winter. Yes, shamamas are widely used during the winter season as they contain such ingredients that blossom well during the cold evenings. As Kannauj is considered the Grasse of India and the perfume capital of India, here we present to you an ode to the city of attars – Ruh Kannauj.
Ruh Kannauj is literally translated as the 'Soul of Kannauj. We present to you the soul of the city of Kannauj carefully packed in a bottle. Shamamas are popularly made using a blend of natural items. You would find spices in this attar that you usually add to your foods. It also has woody elements d a high dose of herbal notes due to the presence of various herbs. There is also an ambery note that sweetens up the whole attar. On top of all, it has a lot of saffron which is evident from the strong saffron notes that you get when you sniff the attar. One swipe of Ruh Kannauj will surely take you on the journey to the lanes and by-lanes of Kannauj.
Best for. those who love warm spicy  fragrance with complexity.
Longevity. last for 10 to 12 hour on skin on fabric last for 24 hour.
Projection. fills the entire room.
Compliments. those who love warm spicy woody complex smell they will appreciate it. Occasion. depends on wearer's personality.
Suitable for. winter
Share
View full details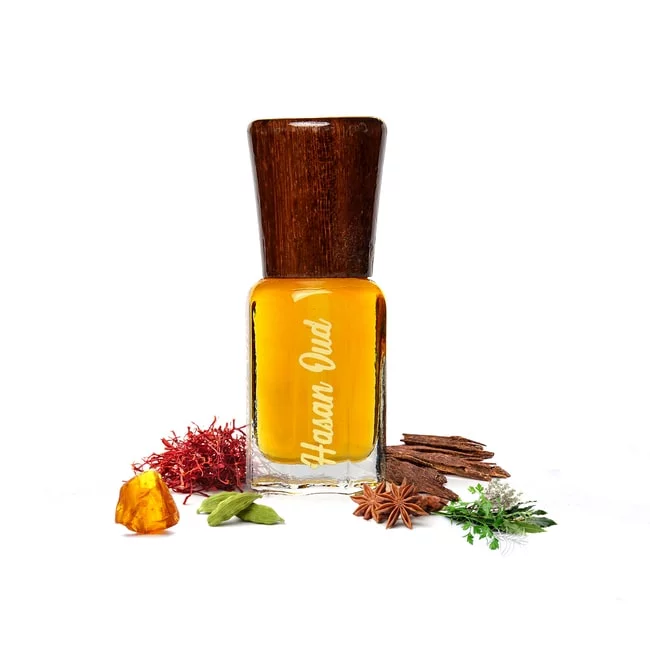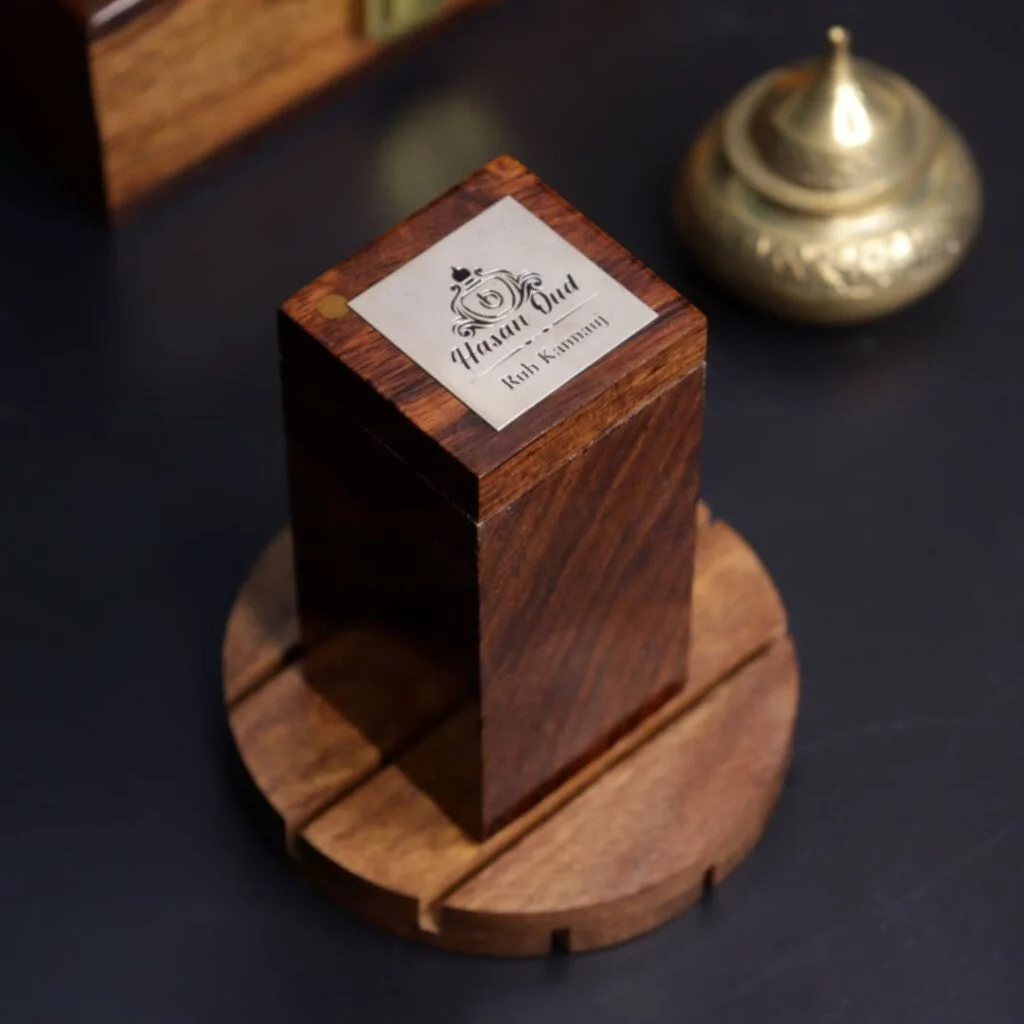 one of the most authentic kannauj smell you will find in modern times
The moment I smelled it I was immediately transported to my childhood hamare abbu lagate the - what memories, khusbu se bahut yaadein juri hoti hai.
Ruh-Kannauj is a very very complex scent and nowadays bahut kam ye khusbu ka chalan hai - very rare to find an authentic smell - I am glad to confirm this is one of the best - the description above very beautifully explains averything please go through it to know the intricacies of the same.
In layman terms let me me try to explain it -
In the opening imagine the smell of balm oil toned down to 10% - after few minutes once its settled a little - an earthy (sondhapan) smell with that balm - after that the earthy smell will become very prominent, its like wet soil which is in the process of drying that kind along with that faint balm smell - in the end you will only get the whiffs of that balm while the saffron gets very prominent even a kid who has smelled saffron can identify it.
Another example is - remember that lal dawai jo pehle har problem k liye use hoti thi if you have smelled that you will get a hint.
longetivity is subjective - like mere skin pe kuch bhi nai tikta except khus a little I guess, so go by what the description above says.
projection thats another story personally I don't care about projection - people who care about projection should always look to perfumes edp preferrably - I am that kind of person who loves to smell good and that smell should come to my nose thats enough and maximum itr lovers are the same - khusbu ki ek apni meezaz aur adab hoti hai. Meanwhile if you want projection please strictly wear it in very cold weather.
100% recommended for those looking for ruh kannauj specifically, don't blind buy, order sample first not everyone understands this scent. I myself am in the process of ordering samples from hasanouds house in the coming months.
What Experts Have To Say About Us