Regular price
Sale price
Rs. 699.00
Unit price
per
Sale
Sold out
 Notes : Aquatic Notes, Orange, Grape Fruit, Musk, Amber.
Sahil By Hasan Oud, I am a marine based fragrance, brings alive the essence of sunlight sparkling off the sea and the breeze that rolls in over it. It is sophisticated yet bright, a reflection of my personality and the character of those who wear me. With notes that combine aquatic freshness of orange and grapefruit with warmth of amber and woods, it has a contemporary edge that is at once pure and exciting.
Sahil is made of high quality premium ingredients hand picked from different region and comes in beautiful clear glass bottle which has Hasan oud branding on it,
it also has a wooden cap and wooden cap has metal plate which shine like gold Sahil is written on it ,Attar comes with glass dipstick which help to maintain the quality of attar attar bottle comes in solid wooden box hand made in Saharanpur with 100% pure shisham wood box and cap have a beautiful glossy finish which looks incredible at the same time keeps the wood safe from getting damaged every product of hasan oud is presented as a gift. Every wooden box wrapped in a luxurious matt black hand made paper bearing the branding of Hasan oud. To sum it up we tie all wrapped boxes with a satin ribbon giving a perfect look and product.
Best for. Those who love aquatic salty fresh fragrance.
Longevity. Last for 10 to 12 hour on skin on fabric last for 24 hour.
Projection. Fills the entire room.
Compliments. Those who love fresh aquatic they will appreciate it.
Occasion. anywhere.
Suitable for. summer.

Share
View full details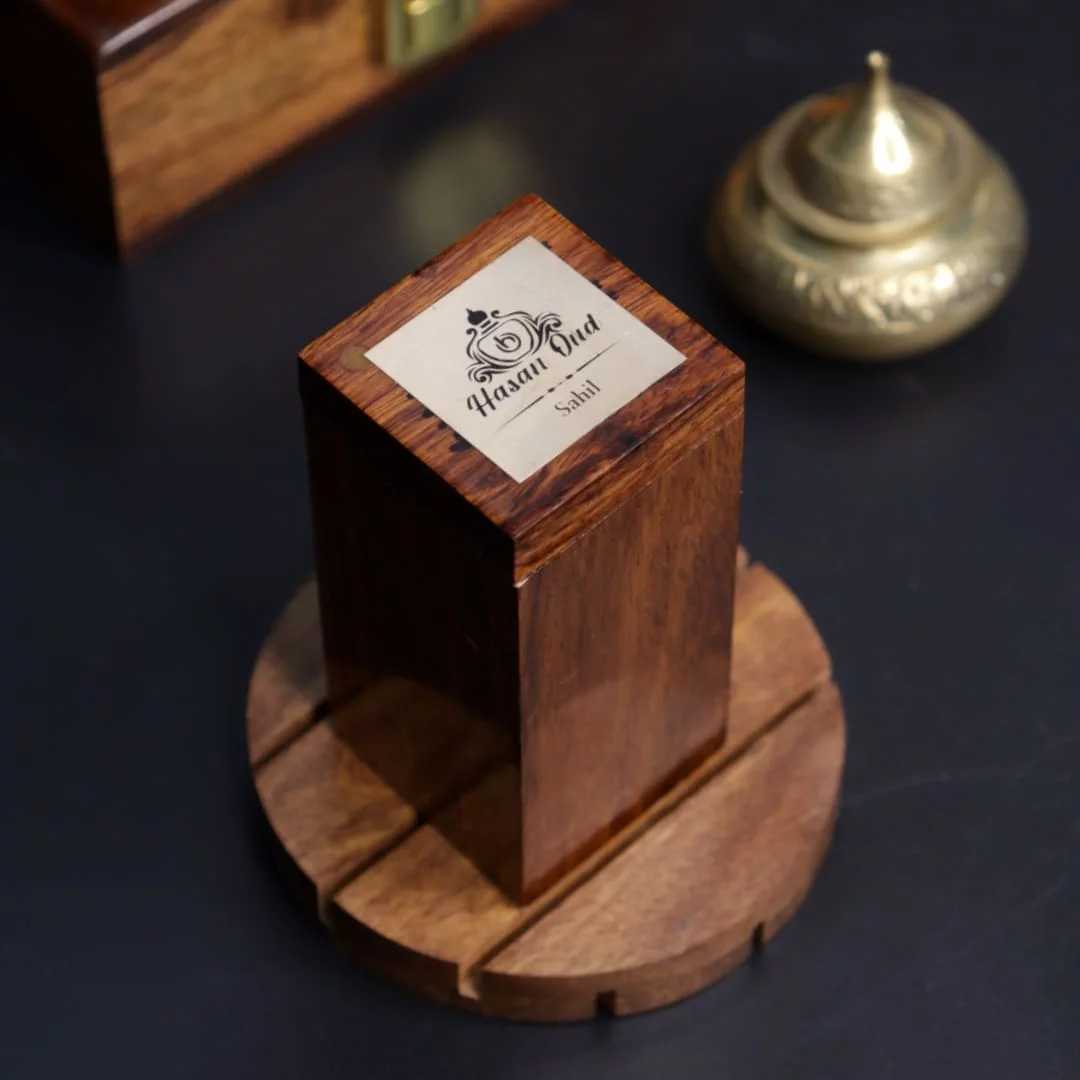 What Experts Have To Say About Us