Regular price
Sale price
Rs. 899.00
Unit price
per
Sale
Sold out
Notes : Sweet, Hindi Oudh, Birch, Spices, Vanilla, Tonka Bean, Amber, Ginger, Saffron, Sandalwood, Cocoa, Gourmand, Beeswax, Incense, Bakhoor, Rose.
Sweet Oud is a beautiful blend of sweet, Hindi Oudh, Birch, Spices, Vanilla, Tonka Bean, Amber, Ginger, Saffron and Sandalwood with strong scents of Gourmand (incense), Beeswax (cocoa), Amber and Rose. This perfume has no single scent; rather it takes the best of the Middle East and Indian regions where the ingredients are from and created a unique masterpiece, which last for very good time.
Sweet Oud is made of high quality premium ingredients hand picked from different region and comes in beautiful clear glass bottle which has Hasan oud branding on it,
it also has a wooden cap and wooden cap has metal plate which shine like gold Sweet Oud is written on it ,Attar comes with glass dipstick which help to maintain the quality of attar attar bottle comes in solid wooden box hand made in Saharanpur with 100% pure shisham wood box and cap have a beautiful glossy finish which looks incredible at the same time keeps the wood safe from getting damaged every product of hasan oud is presented as a gift. Every wooden box wrapped in a luxurious matt black hand made paper bearing the branding of Hasan oud. To sum it up we tie all wrapped boxes with a satin ribbon giving a perfect look and product.
Best for. those who love dark musk fragrance with complexity.
Longevity. last for 10 to 12 hour on skin on fabric last for 24 hour.
Projection. fills the entire room.
Compliments. those who love complex smell they will appreciate it.
Occasion. depends on the wearer's personality.
Suitable for. winter or controlled environment like air condition.
Share
View full details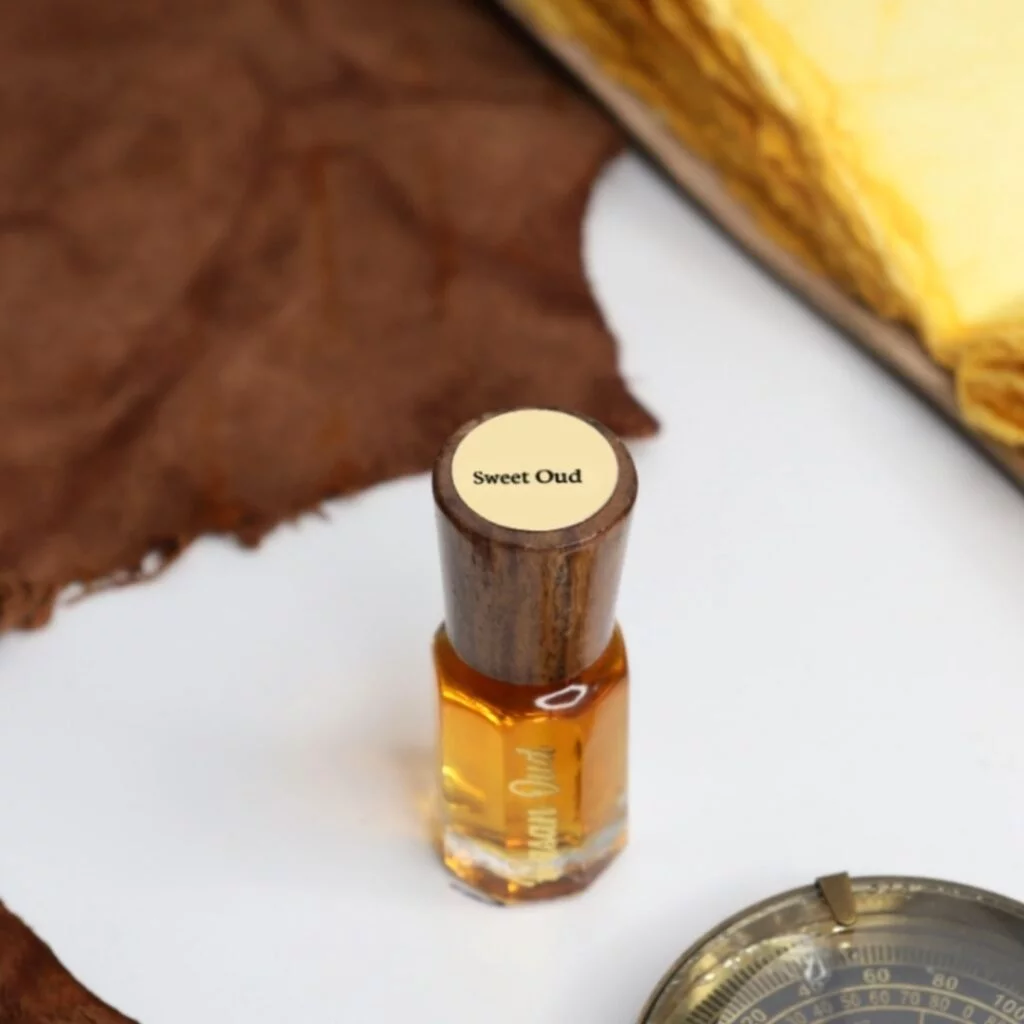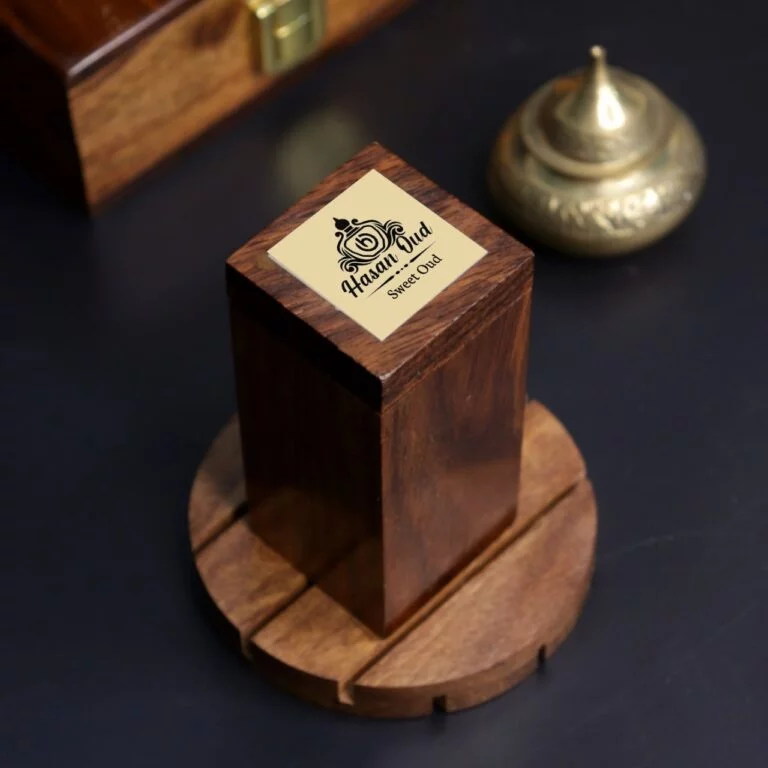 Smells good with Oud, amber stands out above others. Very refreshing though but it bows down when it comes to projection and longevity.
For Crystal is more pronounced than this version of oud.
What Experts Have To Say About Us